Farmers & Fishermen is a small family-owned father-son business. Kirk Halpern, our Founder & CEO, started the company with decades of food industry experience with his son, Ben, on July 1st 2019. From our roots as a supplier of premier quality steaks, seafood, and specialties to top restaurants in North Georgia to our 'Big Pivot' into servicing homes across the United States, we are passionate about connecting farmers, fishermen, and small producers with chefs and food-lovers, alike, who will love their products and the unique stories behind them.
On July 1st, 2019, we hit the ground running in producing and distributing quality products to what quickly became a who's who list of Greater Atlanta's top restaurants and independent operators. Our vast selection of products grew daily with an emphasis on freshness through bending the supply chain and working with smaller farmers and fishermen with passion for their trade and a high attention to detail. Along with promoting beautiful products at competitive pricing, we offered the marketplace 'old-school' service through late cutoffs and a shared mentality of taking care of our Restaurant Partners.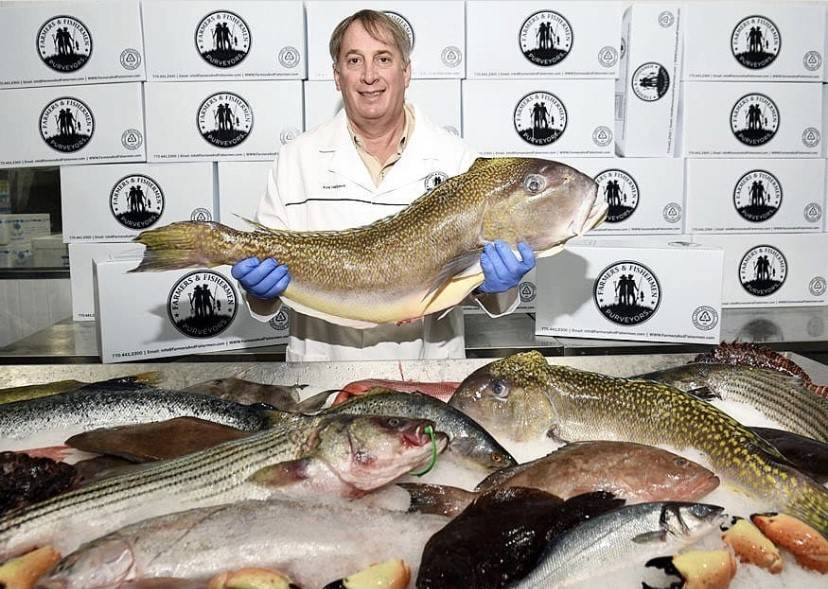 TO SERVICING OUR COMMUNITY
Built on a socially-responsible vision, Farmers & Fishermen owner Kirk Halpern pivoted overnight when Covid-19 hit and immediately began offering a safe solution for an at-home food delivery service. He saved all of his employees - NO firing, NO furloughing and NO reduction in benefits.
Throughout the Pandemic, we were fortunate to grow while supporting farmers, fishermen, chefs and small food providers that back in March 2020 had their revenue streams come to a sudden halt due to unprecedented shutdowns and restrictions.
As we grew our service throughout North Georgia and beyond, we continued to strengthen our operation by hiring several Employee Partner's family members - many of whom were previously furloughed from their prior employment. Through everyone's collective efforts, we have been honored to receive tremendous national recognition and make our quality products available nationally to your door!